The world of social media
Social media play a huge role in the field of advertising. Through them, companies and brands have a chance to reach a huge number of potential customers. The variety of platforms on the market means that advertisers can adapt their strategies to different target groups.
Speaking of social media, we cannot ignore the giant: Facebook, with its billions of users around the world. It allows you to publish not only traditional posts, but also provides advertising tools, including sponsored materials. It is with them that brands can reach specific groups of people, based on demographics and user behavior.
Instagram is also important in the world of advertising, especially in industries based on visual messages, such as fashion or travel. Posts, instastories, reels and the ability to place links in descriptions allow businesses to focus on aesthetic materials, which can attract users' attention.
Social media gives you many opportunities to stand out. Among them you will find sponsored materials, in which paid influencers show the product to their fans and talk about it. Thanks to the high popularity of the most famous creators, you can significantly increase sales using such a strategy. However, this is quite an expensive method, and not the only one. That's why paid ads, or sponsored posts that apps offer, are an integral part of every campaign. They give you the opportunity to achieve greater visibility than regular posts. On platforms such as Facebook or Instagram, advertisers can precisely select target groups so that their message goes exactly where it should.
Unlike traditional forms of advertising, such as banners or press announcements, social media offer access to a huge amount of data about users. This allows advertisers to create specific audiences based on age, gender, interests, location and more. Thanks to this, the advertisement ends up directly with people who may be potentially interested in a given product or service. Materials become more personalized, which in turn means higher conversion and satisfaction of advertisers and users.
Want to learn more about the world of social media? Check out the materials available at the Webinar Universe. This website offers online trainings that can be done at a convenient time. This type of online training is conducted by industry experts, so it is an interesting way to expand your competences.
What do social media give – Facebook
Facebook, as one of the most popular social platforms, offers extremely extensive possibilities in terms of advertising. With access to a huge user database, advertisers can reach the right customers with a precision that was difficult to achieve until recently.
Facebook's advertising tools are diverse and flexible. The advertising interface allows you to tailor your campaign to different goals, such as increasing brand awareness, generating website traffic, increasing app installs, or promoting specific posts.
One of the most commonly used tools are sponsored posts, which can appear in the main user feed, in story materials or in the side column. The dynamic version of ads allows you to automatically adjust the content to the preferences of the recipient, which increases the chances of achieving a positive result.
One of the most important advantages of Facebook is the possibility to very accurately target your desired user group. Advertisers choose from many parameters, such as age, gender, location, interests, shopping behavior or preferences.
All this information allows you to create campaigns aimed only at those users who may be genuinely interested in the offer. This increases the effectiveness of the campaign and minimizes the loss of budget caused by reaching recipients outside of the target group.
The ability to monitor campaign results, such as clicks, conversions or cost per click, allows you to adjust your strategy and optimize your campaign spending. The platform also offers analysis and reporting tools so that advertisers can accurately track the results and draw conclusions from the campaign on an ongoing basis.
Interested in this topic? Check out what Webinar Universe, a platform with online courses, has to offer. This training platform offers professional grade materials on many topics.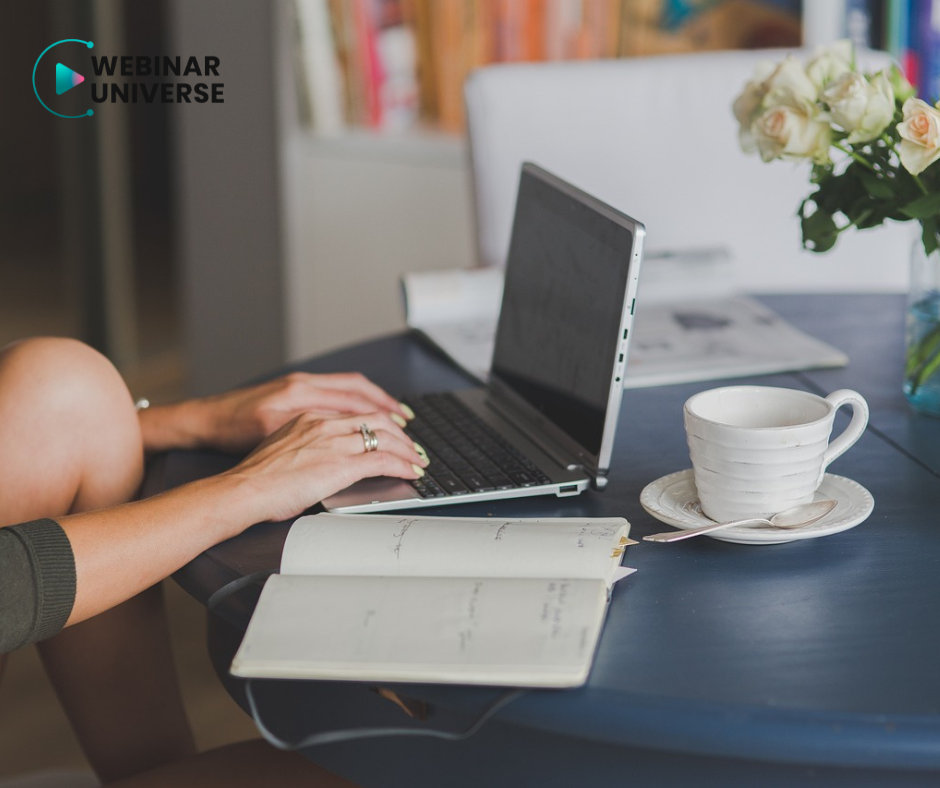 What do social media give – Instagram
Instagram, which is part of the Facebook family, is another popular social media platform. It also offers many opportunities in terms of advertising. Thanks to its visual nature and content focused on images and video, Instagram creates excellent conditions for presenting products and building an aesthetic brand identity.
Instagram advertising tools allow advertisers to create campaigns with different objectives. They can increase brand recognition, generate traffic to the website, or promote posts.
It is also possible to persuade users to carry out specific actions, such as a purchase or subscribing to a mailing list. It is possible to display ads both in the main user feed and in the Stories section, which gives a number of formats and places for presentation.
The forms of advertising on Instagram are diverse. You can choose from, among others: photos, videos, and carousels, which are sets of several photos or videos that users can scroll through. Advertisers can use static posts or more dynamic video posts that help grab users' attention and tell an interesting brand story.
Ads in the form of Stories are another popular format, which appear at the top of the screen and allow you to create effective, short content with a link to a selected website.
One of the most important aspects of Instagram is the ability to accurately target your target audience. Advertisers have access to demographics, interests and user behavior models, which allows them to create campaigns targeted to specific groups.
When you create an ad, you can choose the desired age, gender, location, and audience interests such as travel, fashion, sports and cooking. This significantly increases the effectiveness of the campaign and allows you to achieve better results.
The ability to track metrics such as interactions, reach, clicks, and conversions allows advertisers to track campaign performance and adjust strategies in real time.
What Social Media Gives – YouTube
YouTube is the largest video platform in the world. It offers extremely extensive possibilities in terms of video advertising. Thanks to its huge reach and variety of content that is published on the website, advertisers have a chance to reach their target group and get them interested in the desired content.
YouTube advertising tools can be used for various campaign purposes. Advertisers can choose from several ad formats, including TrueView ads that run before, during, or after videos. They are optional, which means that the user can skip them after a few seconds.
This is beneficial because advertisers only pay if the user actually views the ad for a period of time. Another form are bumper ads, short and non-skippable, broadcast before the video and designed to provide a short message.
In-stream ads are a more advanced tool, which can be displayed during the video, during ad breaks. These ads can be both short and longer ads. There are also Masthead ads that appear at the top of the YouTube homepage for 24 hours. It's a great way to reach a large number of users in a short time. Importantly, YouTube allows you to precisely determine the target group. Advertisers can choose criteria such as age, gender, location and interests of their audience. This means that they can reach people who are actually interested in their offer.
In addition, YouTube gives you the opportunity to present materials that are created by influencers. It's a more organic form of advertising, where your product is part of the content created by popular creators, which can be more convincing for viewers.
The ability to monitor statistics such as impressions, engagement, clicks and conversions allows you to track the results of your campaigns and adjust your strategy. The popularity of the platform and the growing interest in video both make YouTube an attractive place to build your brand and improve business results.
Social media has not only revolutionized the way ads reach their audience, but has also provided advertisers with tools to focus on precise targeting, creating engaging content and measuring campaign effectiveness. Harnessing the potential of these platforms is becoming an indispensable element of marketing strategies.