Communication in the virtual world
Instant messaging is the centre of virtual interactions, offering not only the ability to exchange text messages, but also increasingly advanced communication options.
Recent years have brought a significant development of communicators, although we still remember the supremacy of Gadu-Gadu, which was of great importance on the Polish market. It was this application that was the first contact with the world of virtual conversations for many active Internet users today.
Modern communicators have gone a step further. Modern giants such as WhatsApp, Telegram or Messenger not only allow you to exchange text messages, but also allow for voice calls, video calls, transfers of files or creating group discussions. All this was not possible even in the previously mentioned GG (or at least in earlier versions of the program). Billions of users around the world use these apps as their main tool of contacting people.
Modern communicators are no longer just simple text conversations. They allow you to send emoji and stickers, offer tools for transferring files, current location or voice recording. Some also give the function of creating temporary materials like Snapchat or Instagram Stories.
Are you interested in the Internet, communication or social media? Check out the Webinar Universe. This platform offers a lot of online training on a variety of topics. Online training is the most convenient form of acquiring knowledge today.
What do messengers give – Messenger
Messenger is part of the Facebook (now Meta) social ecosystem. It allows you to reach a wide range of potential customers in an engaging way. Thanks to its huge user base, Messenger ads are an effective marketing tool for the modern age.
Advertising options in Messenger allow you to tailor your strategy to your specific goals. Ads can run in the Inbox section. It's an intimate space, which means that ads need to be tailored to it so as not to interfere with this environment.
Forms of advertising in Messenger include:
Ads in messages: Your business can send a personalized message to users who have previously interacted with your brand. It can be information about promotions, new products or interesting offers.
Ads in the Inbox section: Ads appear among other user conversations, allowing you to convey your ad message in a subtle and contextual way.
Chatbot chat ads: Businesses can use chatbots to interact with users in real time, offering them help or information about products and services.
Ads on the marketplace platform: Messenger is integrated with the marketplace platform, which opens up the possibility of reaching users who view ads.
Accurately defining your target audience is crucial for the effectiveness of your ads, not just in Messenger. Meta allows you to select a group based on data based on demographics, behaviours, interests and user interactions. You can choose the age, gender, location, shopping preferences, interactions with your brand on Facebook or Instagram, and more. Thanks to this, ads reach people who may be potentially interested in a given service or offer. The effectiveness of your ads in Messenger can be noticeable if your campaigns are tailored to your users' expectations and preferences. Personalization, engaging content and the use of interactive tools (e.g. chatbots) can increase the effectiveness of advertising activities. However, it is also important to maintain moderation and care for the privacy of users.
What do messengers give – WhatsApp
WhatsApp, which is part of the Meta ecosystem (formerly Facebook), also offers some advertising opportunities. Due to the private and secure environment, the approach to advertising is different here than in other messengers. Here, the user's privacy is more protected, which is why aggressive ads are not allowed.
WhatsApp ads are therefore available to a limited extent, and their main purpose is to allow companies to connect with customers via messages – but always respecting the privacy of the recipient.
Currently available advertising tools include:
Ads in the WhatsApp Business API: Businesses that use the WhatsApp Business API can engage with customers through automated messages. This can be information about orders, deliveries or promotions.
WhatsApp Business Catalogue: Businesses can create a product catalogue, making it easy for users to browse listings directly in the app.
Business Page Buttons: Businesses can place "WhatsApp Chat" buttons on their websites, making it easier for customers to connect through the app.
It's important to strike a balance between promotion and privacy, which users value. Therefore, promotion on the platform focuses on building relationships and providing value to customers, not intrusive product promotion. Sending unwanted or overly intrusive advertising messages can discourage users not only from taking advantage of a specific offer, but also from the platform itself.
Businesses can use existing customer relationships as long as users have opted in to receive messages from that brand. This helps your ads reach people who are already interested in your business or its products. Personalization and sending tailored messages can increase the chance of effective communication.
Even though WhatsApp ads are more subtle than ads on other platforms, they still deliver positive results if they're a good fit for your audience and deliver value.
Curious about this topic? Check out the materials available at the Webinar Universe. It is a training platform that offers online courses in an accessible form of webinars. They are conducted by specialists in a given field. Online learning is an accessible way to expand your knowledge.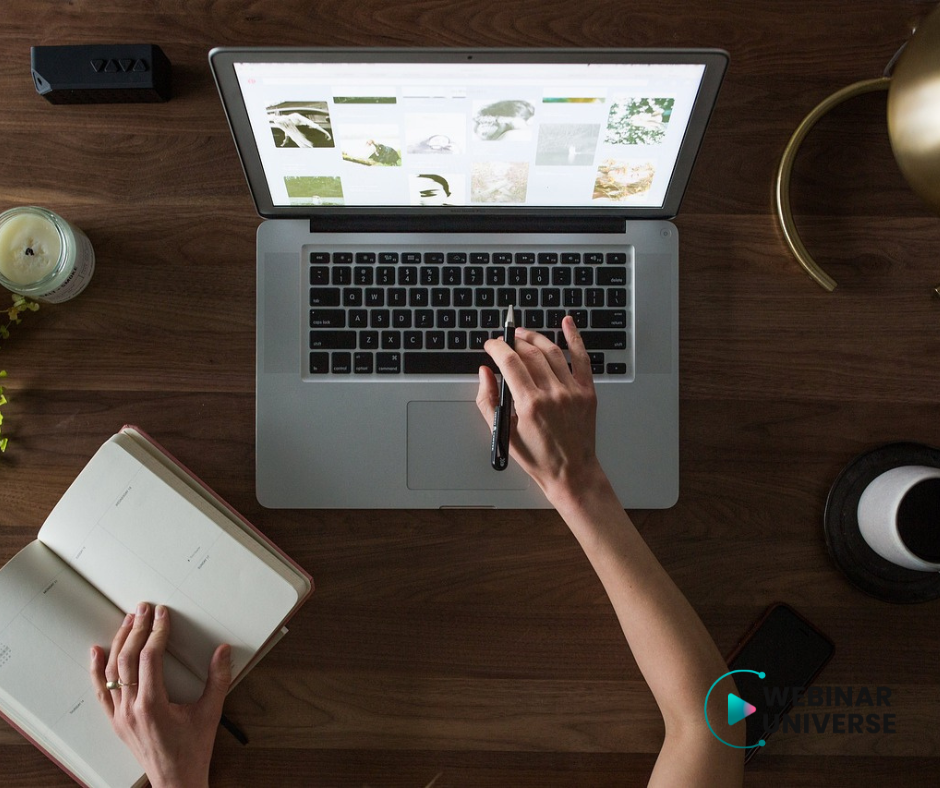 What communicators give – Telegram
Telegram is known for its focus on privacy and security. However, it offers some advertising opportunities, although the approach to promotion is cautious here.
Due to the nature of the app, the advertising tools currently available on Telegram are relatively limited and focus on enabling companies to connect with users in a subtle and valuable way.
Forms of promotion in Telegram include:
Advertising on public channels: Businesses can pay to place their advertising messages on popular public channels. This ad is presented as a message that is available to all channel participants.
Advertising bots: Companies can create their own bots that provide users with interactive and valuable content, as well as information about products and services.
Paid features within the app: Telegram offers features that users pay for; Some of them can be used as a place for promotion.
The effectiveness of ads on Telegram depends largely on the way they are presented. Users of this platform value privacy and the lack of intrusive messages. Therefore, ads should be substantive, interesting and tailored to the interests of recipients.
Determining the target audience on Telegram is based on available public channels, as well as the analysis of groups and users who engage with content related to a given topic. Companies can also create their own bots that interact with users based on their preferences and behaviours. It's worth noting that on Telegram, ads are more subtle and need to deliver value to get a positive response from users. Therefore, advertising campaigns on this platform should be carefully developed and adapted to the specific conditions of the application.
Making a decision to use advertising in messengers as a form of business promotion requires understanding the specifics of the platform and the expectations of its users. The effectiveness of advertising in these places depends on creativity and the ability to deliver content that will add value to the audience. However, it is important to avoid intrusive messages and follow ethical rules so as not to interfere with privacy and convenient communication on these platforms.