Something for professionals
Social media is now one of the most effective channels to reach potential customers. There are many people on social media who may be interested in services. For a number of them, being present on sites such as Instagram or Facebook has become part of everyday life. They treat them as a knowledge base or source of information about companies.
As a result, a new branch of content marketing has developed - social media marketing. These are activities undertaken on official brand accounts on social media. The effect of these activities is to increase brand recognition, build a positive image and establish relationships with customers and prospects.
What is the best way to promote your services on social media? First and foremost, it is important to remember that ordinary advertising without value for the recipient no longer works so effectively. Therefore, it is best to create an image of an expert and serve potential customers with valuable knowledge. This can be advice or industry trivia that shows that you really know your subject. This, in turn, will lead the recipient to conclude that you provide a good service. From there, it is a short way to becoming a customer.
Social media also allows you to increase your brand recognition, as your presence on various portals promotes you - by the way, as it were. As a society, we have become immune to direct advertising and it does not make much of an impression on us. Knowledge delivered in an interesting way is definitely more powerful.
According to the Digital report, almost 69% of Brits will be using social media on a regular basis in 2021. That's a lot of people who could potentially be interested in an offer. In addition to creating posts, many platforms allow you to create advertisements, or sponsored posts. These are displayed in various places on the platform and allow you to increase brand awareness among your audience.
Want to learn more? Online courses are an interesting idea to expand your knowledge. An Educational Platform such as Webinar Universe allows you to learn exactly when you have the time.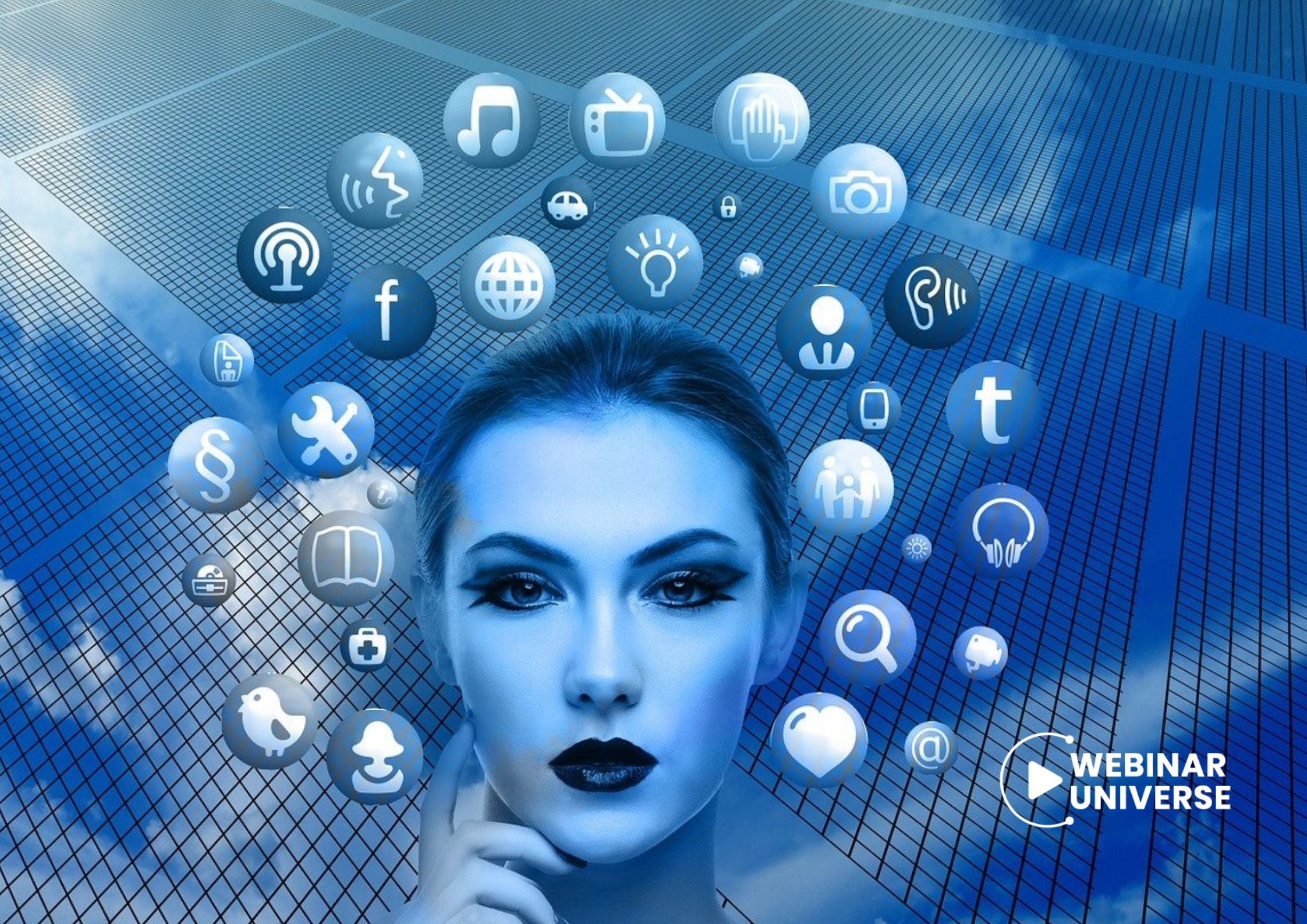 Promote yourself on ... SlideShare
SlideShare may not be the first association with social media, but the platform has a lot to offer professionals from various industries. Above all, it supports content marketing activities, as it enables the publication of valuable content.
These are in the form of multimedia presentations, which offers a wide range of possibilities. This is because, if the presentation is visually appealing and at the same time clear and factual, it can help build the image of an expert. This in turn is useful for brand promotion.
SlideShare has been in operation since 2006, and LinkedIn took over the service in 2012. The platform is mainly associated with sharing multimedia presentations, but it also allows the sharing of documents, infographics or videos. There are several categories available on the portal in which to insert your work. These include technology, education, marketing, travel, social media and software.
There are not many platforms that allow you to share a multimedia presentation in such a simple and aesthetically pleasing way. What's more, the inserted material can be posted online and, for example, embedded in a post on your company blog.
Importantly, the content published on SlideShare often relates to a specific brand, a topic related to it, its products and services. It also includes advice and news from the industry in question. For this reason, it is mainly accessed by informed users who have clearly defined expectations. They are therefore looking for specific, factual information. In this respect, SlideShare can therefore support brand development and build an expert image.
Do you want to broaden your competences and learn in between other activities? Online learning is the ideal solution. Check out the Webinar Universe platform. User reviews suggest that you'll find plenty of content from a variety of disciplines.
All in one?
As you already know, content marketing is a rather broad concept. It has long since moved beyond the framework set by texts on company blogs. Now, content marketing also includes graphics or video. Content that combines multiple forms, such as infographics or... presentations, is also welcome.
SlideShare features content whose creators focus on diversity. They use text, graphics, sometimes statistics developed in an aesthetically pleasing, graphic manner, as well as animations or videos. In this way, the effectiveness of the content published is increased, and it is easier to arouse the viewer's interest and keep him or her interested for longer.
SlideShare also allows you to increase traffic to your website. Simply insert links and references in the text or presentation. Call to Action buttons are also effective, i.e. a call to action that redirects an interested user to your website. When you act in this way, you simultaneously provide your audience with knowledge and present them with a solution tailored to their needs.
If you develop the content of your presentation well, choosing keywords that match your industry, you will have a positive impact on SEO. It is also important to have a good title and divide the text into sections, and label each section with a headline. This will make your content readable and user-friendly. It will also help Google's robots to find your text among the clutter of others.
However, to ensure that the actions you take on SlideShare are actually effective, incorporate them into your content marketing strategy. Make sure it is coherent and that the presentation is part of it. Activities should also include other communication channels, such as social media or the company blog.
If you want to learn more about marketing, bet on online courses. The Webinar Universe platform offers many training courses in a user-friendly format.
Only for specialists?
SlideShare is a platform where professionals feel comfortable. However, this does not mean that it is designed exclusively for them. The site has considerable marketing power and, if used skilfully, a lot can be achieved.
Visual communication is becoming more and more popular and combining different forms of communication brings great results. The most important thing is to come up with interesting content that will attract an audience. So it doesn't matter what area you operate in or what industry you are in.
With a presence on SlideShare, you can:
Build an image as an expert with factual and qualitative content, accompanied by research, reports. When you educate your audience, you build trust in yourself and at the same time bring your brand closer to potential customers;
Create a relationship with the customer - if you interest them, inspire them with your content, they are sure to come back for more;
Increase reach - having a presence on each successive portal makes you reach a different audience; in the case of SlideShare, you can use the option to share your content on other platforms, such as your blog;
Support SEO efforts - Google regards SlideShare as a credible site and the material on it as reliable. So use keyword phrases matched to your topic and tag your documents appropriately so they are easy to find.
The presentations you put on the platform do not have to directly relate to the business you are involved in. They can only loosely relate to the topic, so as to interest the viewer while making you known to them.
SlideShare can be creatively integrated into your content marketing strategy. With substantive, high-quality presentations, you not only reach potential customers, but also build your image as an expert.