Positioning is a concept familiar to anyone who runs a website or just wants to create one. It is a very complex process involving many activities. The objective is one - to stay ahead of the competition and appear as high as possible in Google searches for a given phrase. The process requires regular actions, updates and control, as the effects of actions can change over time - and the competition does not sleep. What else is worth knowing about positioning?
Uncle Google
The advent of the internet has revolutionised the way we search for information. Access to knowledge became easier than ever. What was needed, however, was a place from which to start the search and to which to go with a specific query. Internet search engines have been developed in response to these needs, the largest and most popular of which is Google. An internet search engine allows you to type in a search term and, in response, presents results that most closely match your query. These results come from the web, from pages available on the internet.
How Google displays results is quite complex and based on sophisticated algorithms. However, you will always find content in the first few places that should answer your question. The keywords, or phrases entered in the search box, will appear in these.
How does Google 'know' what is on pages on the web? There are so many these days that it is impossible to review them all. The secret is the indexing robots, or automated programmes. They regularly browse the web looking for new pages and add them to the index. This allows them to appear in search results.
These robots rely on the text they find on websites. They get to know a page just by the content they find on it. In it, certain keywords appear, on the basis of which they can categorise the page and it will later appear when this phrase is typed into the search results.
Certain criteria determine where a page appears. In the case of Google, there are more than 200 items on the parameter list. From time to time, the algorithm is updated in order to deliver the best possible results that match users' queries. Adapting a page to Google's requirements in a nutshell is precisely the positioning of a page.
The Google search engine has been around since 1998. Today, it does have a few competitors, but they are not strong enough on a global scale to really threaten 'Uncle Google's' position.
Want to find out more? Check out the training courses offered by a training platform such as Webinar Universe. User reviews indicate that you will find interesting courses on a wide range of topics that will allow you to develop your knowledge in a simple and enjoyable way.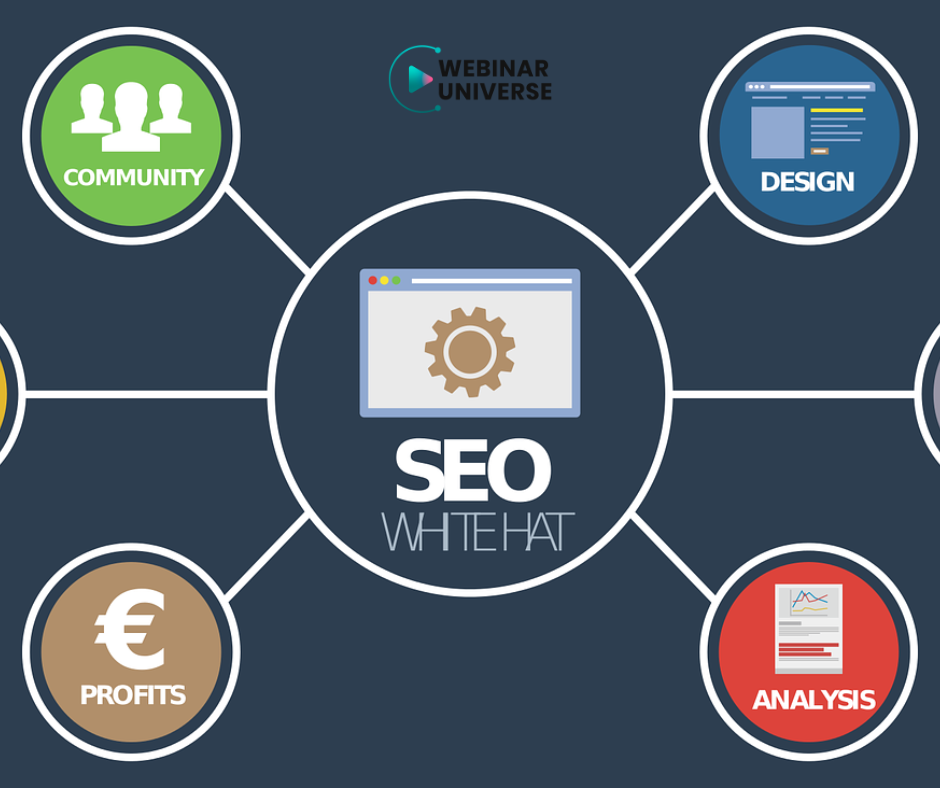 Searching the web
These days you can find almost anything on the web. Looking for a recipe for stuffed cabbage? Google will search you for at least 10 different ones. Want to find out how long a grasshopper lives? Google will give you the answer in a few hundredths of a second.
Not surprisingly, when you want to find out about an unknown company, you also turn to Google. The search engine will help you find the brand's website, learn about its offer and even look at other customers' opinions. this is very important knowledge, which often makes the difference between someone deciding to use a company's services.
Why do people search for companies on the internet? For a simple reason - it is easy and fast. In a few moments they can find out a lot about a company, including its address or telephone number. Importantly, people often search for companies close to them. For example, they type "hairdresser Central London" into a search engine and thus find a salon that is closest to them. Or one that has the best reviews for colouring or cutting.
Today, the internet performs a function similar to that of banners and flyers in the days before the web. First and foremost, they made new people aware of the company's existence. However, they were not always the target group and sometimes showed no interest in the offer, so the advertising did not have a satisfactory effect.
It is different on the web. It is a kind of electronic database that is searched by potential customers looking for specific services and companies. So if a brand has a website, it has a greater chance of being found by someone interested in the service. It is, so to speak, the reverse of advertising efforts, because the customer finds the company himself. He just has to have something to find.
A little help - SEO
In order for a customer to be able to find a website, it must not only exist at all, but also meet the conditions set by the Google search engine. SEO is used for this purpose. Its main task is to increase the visibility of a domain in free search results for selected key phrases. Activities included in positioning tasks include optimisation of website elements and building a backlink base - so-called linkbuilding. Correctly and regularly performed positioning activities result in the website gaining higher and higher positions in search results when the user types in a given phrase. This, in turn, makes it easier for the site to be found and for the company to find new customers.
Are you interested in this topic? You can explore it, and much more, through online training. Check out the
Positioning and it's ... worth knowing
Positioning is divided into off-site and on-site, i.e. tasks performed on and off the website. The most important factors that affect a site's online visibility are:
Page structure,
Correctness of site code,
linking from external sites - i.e. links leading to the site from other sites,
Content, i.e. the content on the page, including mainly texts,
Search Engine Optimisation (SEO).
For these measures to be effective, an audit must be carried out. During the audit, every aspect of the site is analysed and keywords are selected that match the industry and the content of the site. In the case of online shops, it is also important to carry out a competitor analysis, i.e. to see what the competition is doing.
Internet marketing is nowadays a cost-optimised and effective way of acquiring new customers. One of the activities that lead to success is web positioning. It helps your website to be displayed in a better position in the search results. In turn, this leads to more people visiting the site and learning about the services offered by the company. SEO is not worth giving up. It makes it easier to stand out from thousands of similar websites.